With the COMBI 304 we are not only launching a new box size within our beloved COMBI series, we are also introducing a new design: The COMBI 304 is circular with a diameter of 82 mm and a height of 57 mm. This junction box, especially in its standard colour black, is perfectly suited for architectural and retro design projects.
The COMBI 304 in detail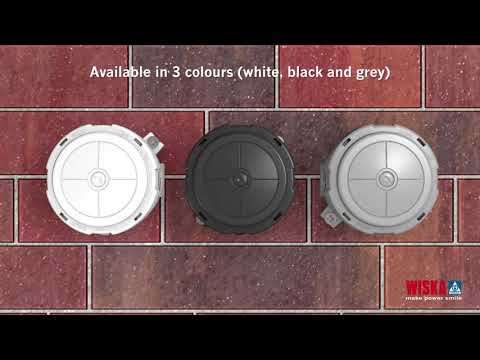 High-quality material: UV and Ozone resistant. Suitable for indoors and out
​High protection class IP66. With cable gland even IP67.
Flat lid: Bayonet cap (screwed by a quarter turn)
Unique hook closing mechanism to prevent unauthorised access. Tool required to gain access once closed.
Mounted using external lugs
4 x M20 threaded membrane entries
Available in 3 colours (White, Black, Grey)
Installation variants
COMBI 304 Switch
As well as the standard flat screw top lid, we also offer the COMBI 304 with a rotary switch (COMBI 304 Switch). Perfect for domestic, commerical and industrial applications.
Interactive COMBI 304
Our digital leaflet bundles all interactive content about our COMBI 304 in a compact design. Pages will come to life with 3D models, videos and animations.
Click here to have a look.
Link to the product data
Return to COMBI Series page